Not long ago, I discussed predictability and whether that ruins a book for you. In that post, I also clarified that I am not one to get all hot and bothered by spoilers. In fact, (hold on to your pearls) I sometimes seek them out.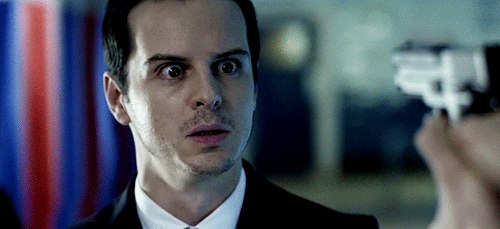 I'm pretty much going against everyone else on the planet apparently, because people get so, excuse me for this, butthurt about finding out a plot point or character development or that someone sneezes on page 342.
For me, the story isn't ruined if I know a pivotal part of what is going to happen. And if I can't enjoy the story after knowing what will happen, then the storytelling isn't strong the first place. Think about rereading your favorite book or re-binging a TV series. You already know what will happen, but you still enjoy it. That's because there is more to the story going on than just reveals and big twists.

Some people get thrills and enjoyment from the surprise, the shock, the unexpectedness of it all. That's fine for you if that is what you read (or watch) for. But, I don't. I want to be impressed by the overall design of the story and the characters and their growth and the gradual, subtle nuances that make it all so clever.
I appreciate the unexpected twist, I really do. But if I am reading along and am really excited about what is going to happen but have to stop reading to go do something life-related, sometimes I look up what will happen in the story. I am just too excited to wait.
The opposite case happens too, when a book is so boring and I try to determine whether I should stick it out. Reading reviews on Goodreads, particularly the 1-2 star ones, helps me figure out whether it is truly worth the time. And I will try to find the reviews marked with spoilers to assess if the tale is going anywhere impressive.
It feels like the internet has prompted us to be hypersensitive to potential spoilage. You can't go an hour without hearing someone complain about having the MASSIVE THING ruined for them. Not surprisingly, I see it a lot on official Facebook pages for the show, or a review site, or Twitter. Generally everywhere. It is this constant attachment to the interwebs that is causing this pandemic. And when a lot of people find out this MASSIVE THING, they see red.

Here's a suggestion. If you are reading a book or watching a TV show, don't go online to read about it. Don't go online AT ALL if you thrive off of surprises. Murphy's law, folks. Stay in your room, shut the blinds, turn off your phone or tablet or any device with a "stream" of potentially spoilery news, and just finish your book or TV show or movie.
OR, learn to get over it and just enjoy the work for what it is.
Let me know what you think in the comments. How do you fare with spoilers?
Related Posts